Type

Ability

Hidden Ability

Gender ratio

Catch rate

Breeding

Height

Weight

Base experience yield

Leveling rate

EV yield

Total: 1

0
HP
0
Atk
0
Def
0
Sp.Atk
0
Sp.Def
1
Speed

Body style

Footprint

Pokédex color

Base friendship

Cry

On Bulbapedia

Chimchar is a Fire type Pokémon. It evolves into Monferno starting at level 14, which evolves into Infernape starting at level 36.
It is one of the eighteen Starter Pokémon, able to be chosen at the start of Pokémon Reborn.
PhysiologyEdit
Chimchar is a bipedal Pokémon resembling a chimpanzee. Its fur is primarily a shade of orange, though its face, outer ears, underbelly, hands, and feet are light yellow. Its rear has a small, round, red patch that is usually obscured by flames produced by burning gas in its stomach. These flames go out when it goes to sleep, and burn weakly when it feels ill. Its ears are large in comparison to its head size and red inside. It has two pointed teeth in its upper jaw. Chimchar has red markings nearly surrounding its eyes, a swirl-like symbol on its chest, and five fingers on its hands with three toes on its feet. It has a swirly crest of hair on its head. Being very agile, it is able to climb the rocky ledges of tall mountains, where it lives.
Game locations
Edit
Availability
| | |
| --- | --- |
| Gift | Starter Pokémon received from Ame |
Held items
Edit
Held item(s)
| | |
| --- | --- |
| None | This Pokémon cannot be found holding an item. |
Base stats
Edit
Stat

Range

At Lv. 50

At Lv. 100

104 - 151

198 - 292

56 - 121

108 - 236

44 - 105

83 - 205

56 - 121

108 - 236

44 - 105

83 - 205

59 - 124

114 - 243

Minimum stats are calculated with 0 EVs, IVs of 0, and a hindering nature, if applicable. Maximum stats are calculated with 252 EVs, IVs of 31, and a helpful nature, if applicable.
Type effectiveness
Edit
| | |
| --- | --- |
| Under normal battle conditions, this Pokémon is: | |
Evolution
Edit
Unevolved

Chimchar




 Fire 




Level 14


→



Level 36


→
Front

Back

Front shiny

Back shiny
Egg Sprite
Edit
Egg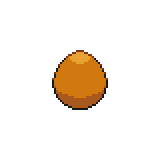 Starter Pokémon
Grass


Bulbasaur

Chikorita

Treeko

Turtwig

Snivy

Chespin

Fire


Charmander

Cyndaquil

Torchic

Chimchar

Tepig

Fennekin

Water


Squirtle

Totodile

Mudkip

Piplup

Oshawott

Froakie
Ad blocker interference detected!
Wikia is a free-to-use site that makes money from advertising. We have a modified experience for viewers using ad blockers

Wikia is not accessible if you've made further modifications. Remove the custom ad blocker rule(s) and the page will load as expected.